Summer Is Finally Almost Here! These Apps Will Help You Plan Your Next Vacation.
Summer Is Finally Almost Here! These Apps Will Help You Plan Your Next Vacation.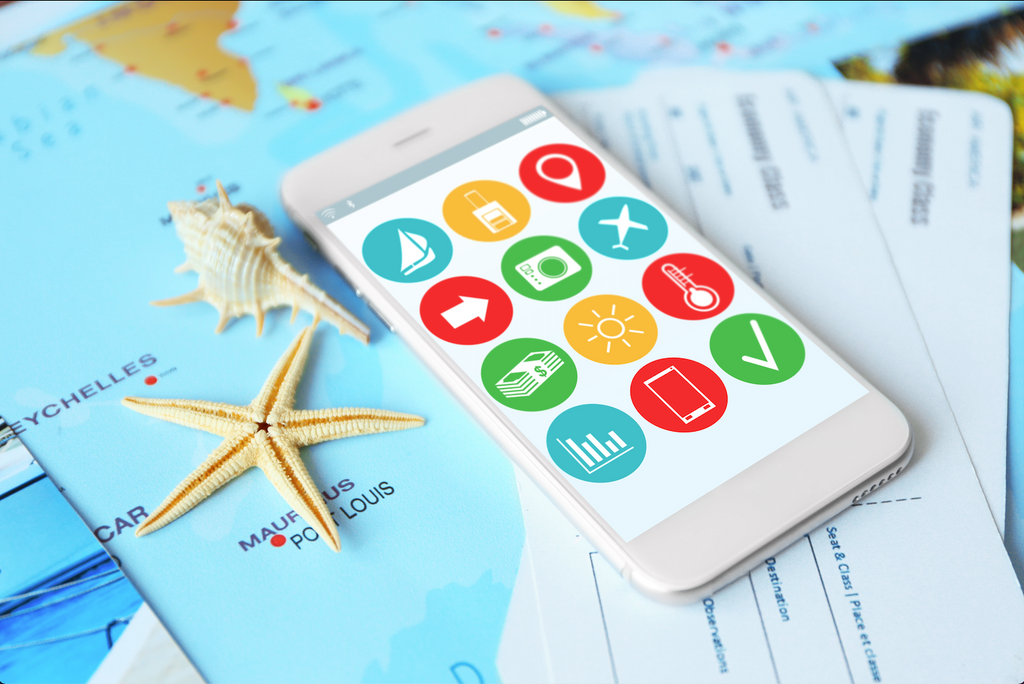 School is winding down and summer is on the horizon! Which means it's finally time for some much-deserved vacations.

Dozens of websites and apps make researching and booking your family's trip easier than ever. And with the fast, reliable fiber internet from Kaptel Internet and a cool phone from Kaptel Wireless, your summer vacation plans can be made with just a few clicks!

We understand that even planning a trip can entail a lot of work and questions like, where can you find deals on flights and hotels? What about itineraries and packing advice? And where should you even consider traveling to this summer, anyway?

With so many travel-related apps and websites to choose from, it can be overwhelming just thinking about planning your trip. So, we've put together this handy guide to travel websites and apps to help you plan your summer vacation—and save you money and time, too.

It's organized into three broad categories of apps and websites: Reservations and Booking, Destination Guides and Itinerary Planning, and Budgeting and Packing for Your Trip. Scroll down to learn more!
Reservations and Booking
We start with the basics: making reservations for booking flights and accommodations.
Kayak
When it comes to booking flights, it's hard to beat Kayak. Kayak is an "aggregator" site. It collects information from other online sources (mainly airline websites and other travel booking sites) and displays them. Then, after plugging in your destination and date and time preferences, its meta-search engine presents all flight options available to you in different price ranges. You can even narrow your search to just direct flights if you prefer.
Kayak also helps you find rental cars and other travel reservation needs. We recommend using Kayak as a research tool to shop around and compare your travel options and prices. It's an indispensable app for savvy travelers!
Airbnb and Vrbo
After researching flights and transportation, it's time to find a place to stay. And with today's global online marketplace, the options are almost limitless! If you're looking for cabins, beach houses, city lofts, and other exciting lodgings, Airbnb and Vrbo are two mainstay apps that are certain to help you find a unique place to stay.
You can view photos, compare homes and room features at multiple price points, and read reviews from previous guests on each app. And because Airbnb and Vrbo feature lodgings individually owned by ordinary people, each accommodation offered is distinctive.
HotelsCombined.com
While renting lofts, cabins, and bungalows on Airbnb or Vrbo is increasingly popular, don't forget the charms and conveniences that hotels have to offer. From daily room cleanings to concierge service to mixing and mingling with other travelers at the hotel bar, hotels have much to offer the curious traveler. And when it comes to fast and easy searching for the best deals on hotel stays, HotelsCombined.com is a clear winner.
Like Kayak, HotelsCombined is an aggregator site, with its powerful meta-search engine combining 30 other hotel reservation sites for availability and the best rates. As a result, it is consistently ranked among the best hotel booking websites and is highly recommended if a hotel stay is a part of your vacation plans.
HotelTonight
Ever get a last-minute itch to travel but aren't sure if you can even find a hotel room? HotelTonight is an app designed specifically for spur of the moment or late hotel room booking. In a pinch, HotelTonight can help you find a phenomenal deal on a room when an unexpected travel opportunity knocks.
Though you can also use HotelTonight to book hotel rooms well in advance (and you will almost certainly save more money doing so), we recommend using this app for your immediate hotel booking needs.
Destination Guides and Itinerary Planning
You've researched and booked your flights and accommodations. But what are you going to do on your vacation this summer? And how do you even choose where to go in the first place? Below are some apps and websites to help you learn more about your destination and create an itinerary to get the most out of your vacation time.
Lonely Planet
If you're dreaming of summer vacation, but haven't quite decided where to go or what you should do on your trip, legendary travel guide publisher Lonely Planet can serve as a launching point to start your search. Offering innumerable options around the world, you can discover loads of information and suggestions before you've even hopped on the plane.
Lonely Planet offers many destination guides to cities and even whole countries to help you choose where to travel and what to do when you get there. Each guide features historical and cultural background and lets you select activities based on price and your interests. But be careful—you might be swept away by all the fantastic travel possibilities and have trouble making a final decision on where to go!
Wanderlog
If we had to choose just one app on this list to help you plan and research your summer vacation, it would probably be Wanderlog. Wanderlog is an all-encompassing app for researching, planning, cataloging, and even booking your trip. We love Wanderlog for its research and planning capabilities. It's also effortless to share your ideas with other members of your travel party.
Wanderlog contains a wealth of information about destinations, and its itinerary-developing features help you decide where to go and what to do on your vacation. Wanderlog can also connect to Google Maps to help you navigate the logistics of your trip, including estimated travel time between must-do sites and activities. It's a handy app for travelers.
Welcome
Ok, so you've made it to your destination—now what? Welcome is a "smart" city guide designed to help you make the most of your visit and does it in a more customizable and personalized way than most other travel guides. Welcome is designed to be "a concierge in your pocket" and does so by using real-time technology to take into things like weather and traffic that can impact your activities.
When you establish your Welcome account, you'll input your preferences for activities and interests, whether they are more artistic or culturally inclined or physically active and outdoorsy. In this way, Welcome "learns" your style of travel and makes recommendations accordingly. Unfortunately, it is currently only available on iOS.
Citymapper
Just about everyone knows how useful Google Maps can be for driving (or even walking) around, so we didn't feel the need to include that invaluable app on this list. But, we do want to recommend another app for navigating towns and cities—Citymapper.
Citymapper covers many towns and cities and provides local transportation information. You can choose if you want to walk, take a car, or use mass transportation like trains, subways, or buses—and it will always tell you the best routes based on those options. Particularly helpful for urban adventurers, Citymapper is an excellent tool for learning your way around big cities (or if you happen to be utterly lost in them!).
Budgeting and Packing for Your Trip
Our last two apps will help you budget and pack for your trip—two essential travel preparation tasks often neglected until the very last minute!
TravelSpend
It can be all-too-easy to lose track of—and lose control of—your expenses when you're on vacation. TravelSpend is a handy budgeting app designed specifically for traveling and will help you make sure that you live within your means on your trip. We especially like the customizable features TravelSpend offers, like choosing your style or "philosophy" of traveling.
Whether going solo, with a friend, or with your family—and whether you will splurge on luxury or plan to "rough it" with a backpack, TravelSpend can help guide your financial planning. It also allows you to choose the local currency, adding additional precision to your preparation.
Packing Pro
Our final recommended app is for the super-planner. But, it's also perfect for people who have no idea what to pack! Packing Pro helps you craft and manage a detailed list of all your travel needs and supplies.
Packing Pro even includes sample packing plans that help you estimate what you'll need to bring, given the length of your trip. It's a convenient tool to keep track of everything you've brought along the way and ensure you don't leave anything behind!
Be sure to follow Kaptel's social pages for more suggestions on making the most of our high-speed fiber internet and wireless services!